Wireless screening/multi-screen interaction is one of the most basic functions of smart conference rooms. "Easy to use" is the customer's most concerned. It can not only improve the efficiency of meetings and meetings of enterprises and institutions, but also reduce the cost of related conference equipment. The BiJie conference box is a wireless projection screen and multi-screen interactive product that focuses on serving the enterprise market. This article will introduce the different user experience brought by the BiJie conference box from the basic application scenarios of enterprise users.
First, pain point analysis
Before the emergence of the BJ conference box, corporate customers still had several pain points in the conference wireless screen/multi-screen interactive scene:
• Pain point 1: Do not want to install additional auxiliary software or auxiliary hardware devices
At present, most of the wireless projection products on the market need to purchase and install additional auxiliary hardware or download and install projection screen software to achieve projection screen, which increases the cost of office products and occupies the memory space of the intelligent terminal. Moreover, many of the more technical companies prohibit the installation of third-party software on enterprise computers, which limits the normal use of software projection.
• Pain point 2. The company does not have a network, and some wireless projection devices cannot be used.
As a common product of enterprise office conferences, wireless projection equipment is generally connected to the internal office network of the enterprise. This causes external visitors to communicate, such as the need to use wireless screens, there will be network restrictions. How to provide visitors with a compliant and secure wireless screen/multi-screen interactive environment is a headache for enterprise IT technicians.
• Pain points 3. Android phones and iOS phones cannot use wireless screencast at the same time
Most brands of wireless projection products can not support both Miracast and Airplay projection, and multi-channel Miracast projection is impossible. Wireless screen is not easy to use, it will greatly affect the efficiency of corporate office.
Second, the BJ conference box breaks the pain of the screen one by one.
• BJ conference box supports native Miracast, Airplay, WiDi wireless projection / multi-screen interactive protocol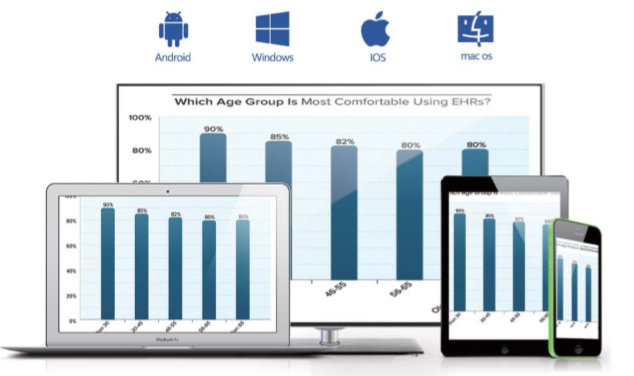 No need to install additional auxiliary software or auxiliary hardware devices, just connect the BJ conference box to the display device with an HDMI cable, and the user can screen the screen content of the smart terminal to the display device through the BJ conference box. . BJ conference box is free to install, free of rights management, one-click projection.
• BJ conference box has WiFi hotspot function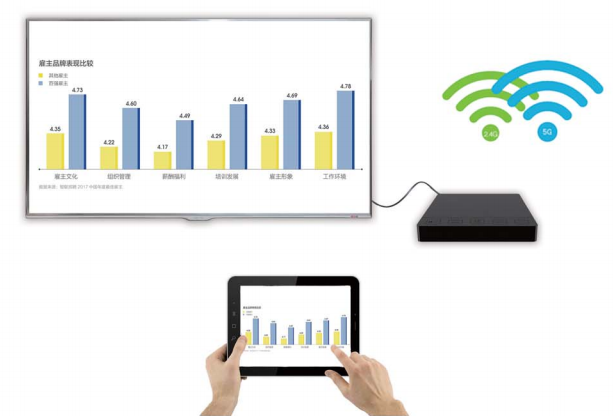 Full coverage of the company's internal network and hotspot network, to meet the internal use of internal employees and external visitors. At the same time, in areas where there is no network coverage, users can also set up a LAN by connecting the built-in WiFi of the box to perform wireless projection/multi-screen interaction anytime, anywhere.
• BJ conference box does not require switching mode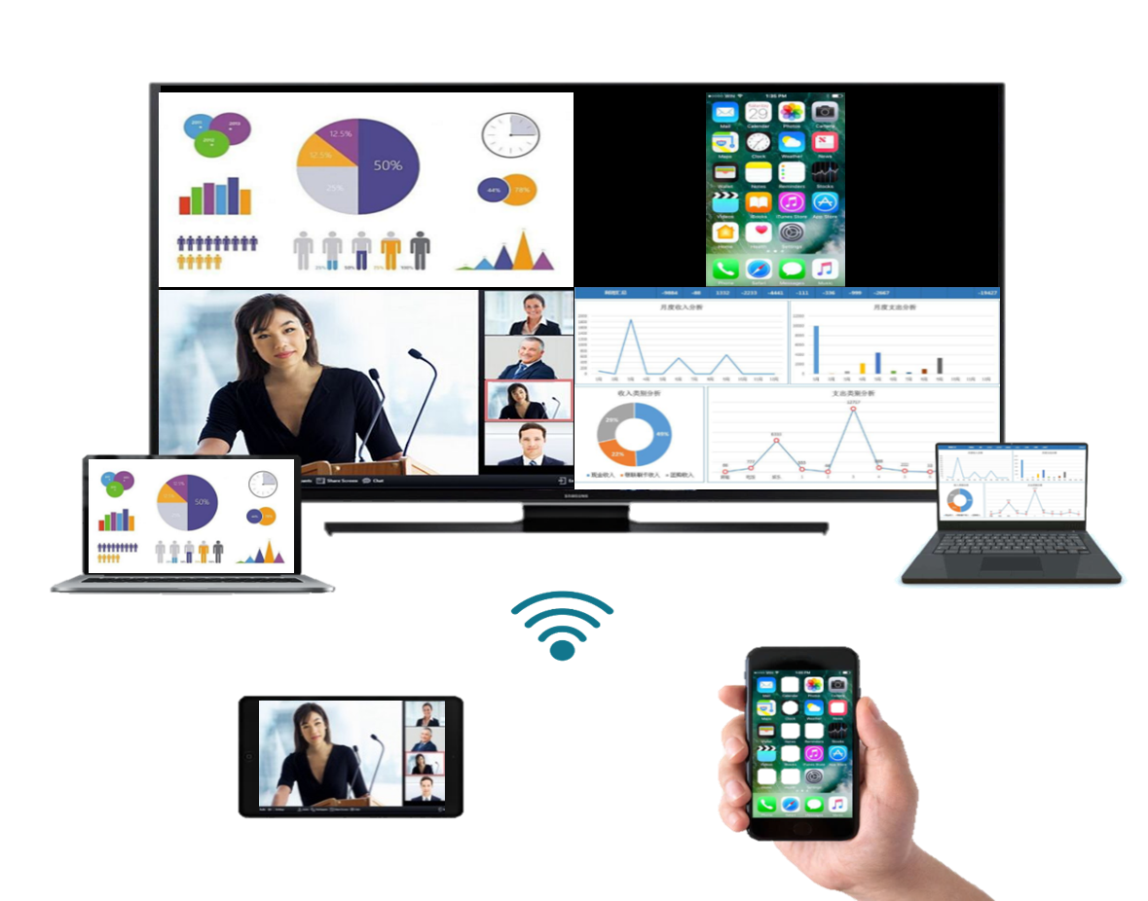 Support iPhone, Android phone, WindowsPC, Mac PC screen at the same time, no need to screen switching operation, BJ conference box supports multi-channel projection display at the same time, is also the only wireless projection screen/multi-channel support for multi-channel Miracast projection technology in world.
Third, wireless projection office scene solution
• BJ conference box and display device are connected via HDMI cable, plug and play
• The display device can be a normal LCD TV or a projector
• Suitable for small and medium-sized conference rooms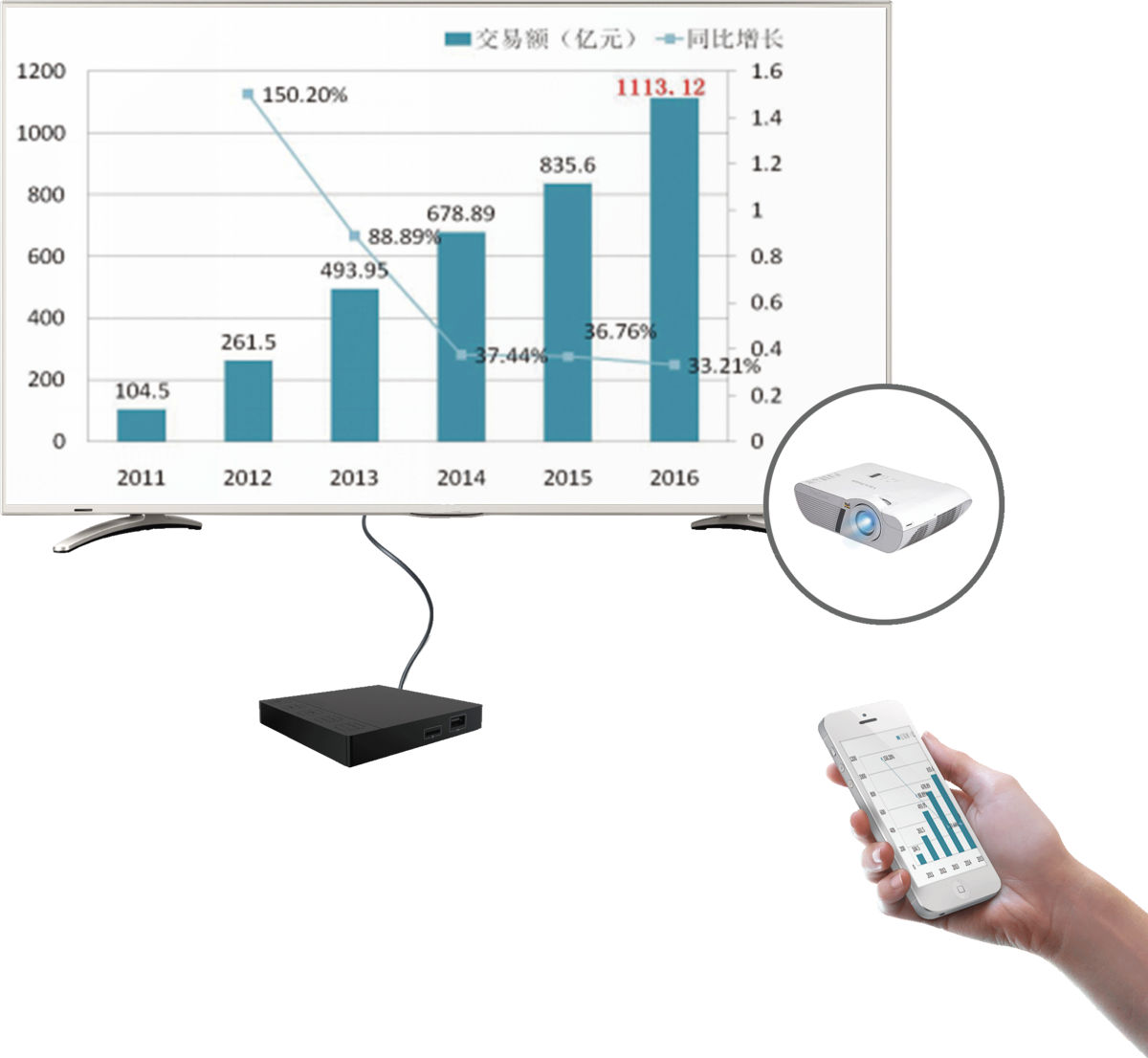 2) BJ conference box is used with touch screen
• After the computer wirelessly screens, the operating system can be controlled in reverse by the touch screen
• Support Miracast, BJCast reverse control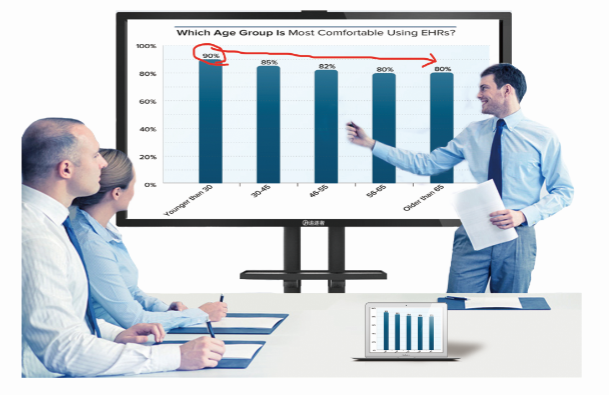 3) Unified management of BJ Conference Box Center
• Support unified management of projection equipment to meet the unified configuration and unified deployment requirements of the group enterprises
• Support wireless projection status statistics, can provide secondary development interface
• Support wireless projection data analysis to provide efficient office data support for corporate offices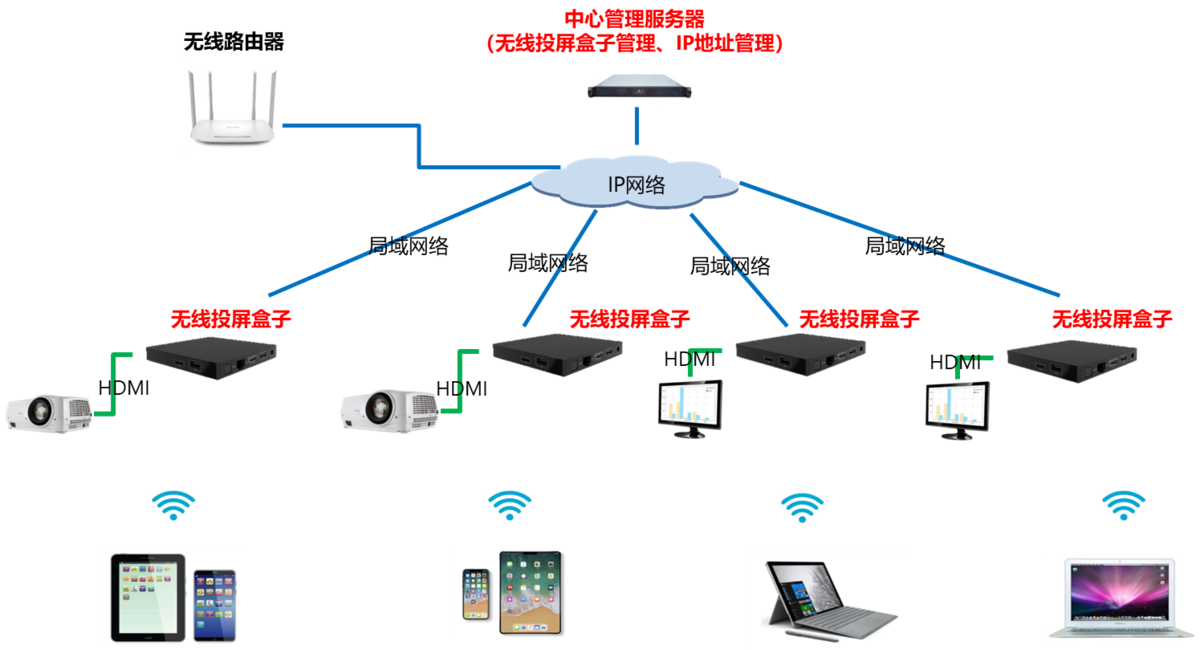 Fourth, the BJ conference box is designed for corporate office
"Because of concentration, so professional." This is the most intuitive value of the BJ conference box. BJ Networks is deeply rooted in the enterprise-class and efficient office market, providing users with efficient, convenient and high-end wireless projection/multi-screen interactive products. At the same time, BJ Conference Box can provide wireless projection screen SDK secondary development kit to meet the needs of large customers integrated custom development.